news
Big Ideas - LIVE from UK Black Business Show 2022!
Colourful partners with UKBBS for a day celebrating business, branding, heart and hustle in the culture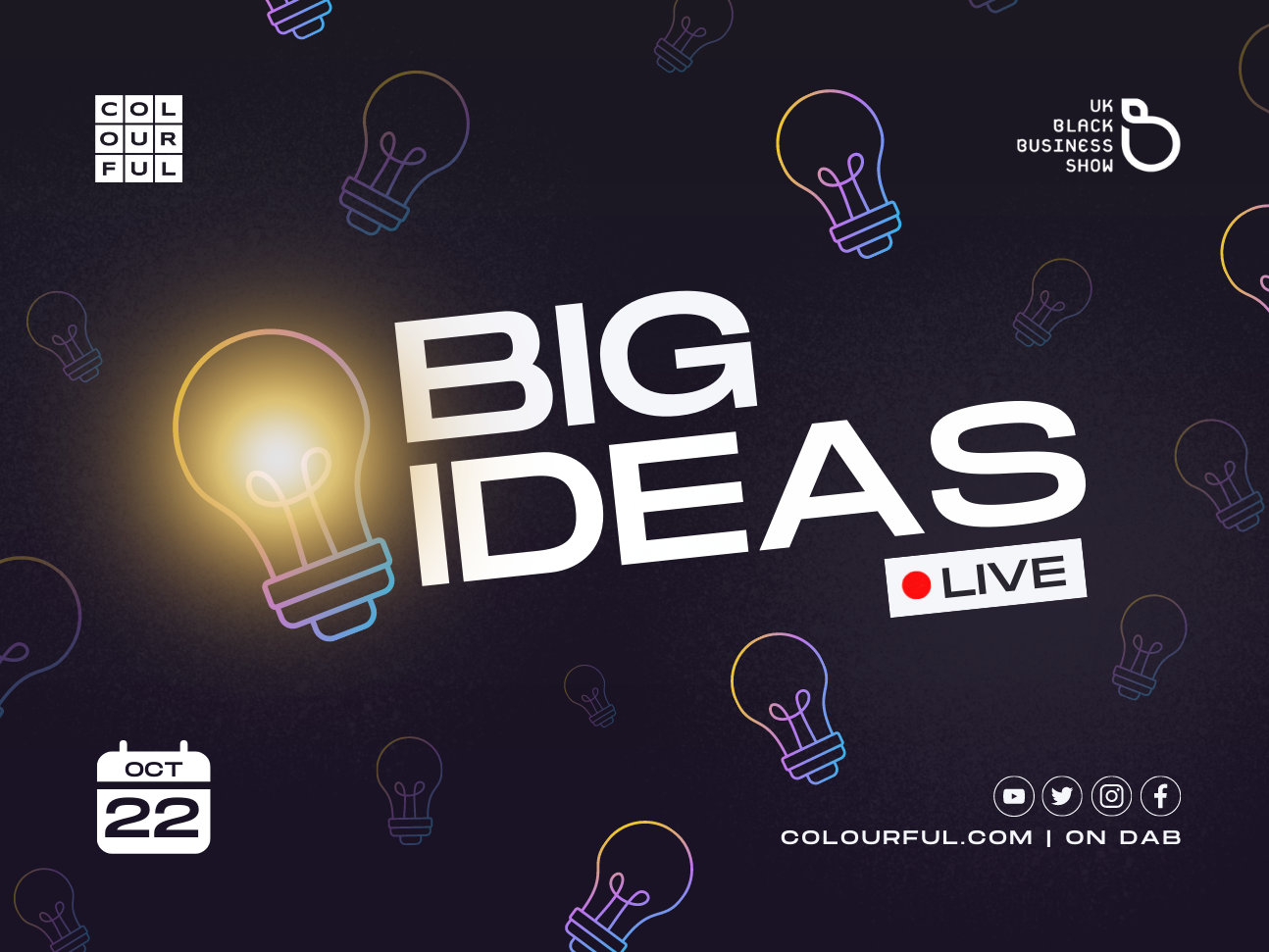 This week sees the launch of the 5th annual London UK Black Business Week from the Business Design Centre.
We'll be LIVE for the finale - UK Black Business Show - on Saturday 22 October;
Join hosts Juliana Olayinka and iOla C. Williams for great music and even greater conversations with entrepreneurs sharing their Big Ideas; from start-ups to big brands!
PLUS
Comedian Mo'Real will be taking to the UKBBS aisles to quiz stall owners and patrons for their chance to win prizes!
There's still a chance to get the last few tickets!
Book now on the UKBBS website.
Missed the whole event? We've got you covered - lock in to our collection of the best bits.
More like this